May 19, 2014
eBooks and Publishing
I have the great fortune to rub virtual elbows with any number of exceptional writers in Codex Writers' Group, which I founded back in 2004 by creating an online forum and inviting fellow writers from Orson Scott Card's Literary Boot Camp and the Writers of the Future workshop. This week the four original categories (Best Novel, Best Novelette, Best Novella, and Best Short Stories) of the Nebula Award, one of the most important awards in science fiction, were all won by members of Codex. (Two additional categories added more recently were not won by Codexians–this time!)
Ann Leckie is the first Codexian ever to win the Nebula for best novel, for her Ancillary Justice.
Vylar Kaftan won the novella category with "The Weight of the Sunrise."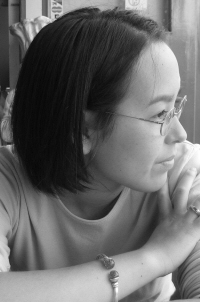 The Best Novelette award went to Aliette de Bodard for "The Waiting Stars."

Best Short Story went to Rachel Swirsky for "If You Were a Dinosaur, My Love"
Ann, Vy, Aliette, Rachel: way to kick some genre!
Congratulations too to Nalo Hopkinson, who won the Andre Norton YA award, and the writers of Gravity, who won the Bradbury for Outstanding Dramatic Presentation. (Neither Ms. Hopkinson nor the Gravity folks are associated with Codex in any way.)
A variety of other Codexians were nominated for the Nebula this year, including Kenneth Schneyer, Alethea Kontis (now a two-time nominee for the Andre Norton award), Ken Liu (the only person ever to have won the Hugo, Nebula, and World Fantasy Award for a single work), Sylvia Spruck Wrigley, Sarah Pinsker, Henry Lien, and Lawrence M. Schoen.